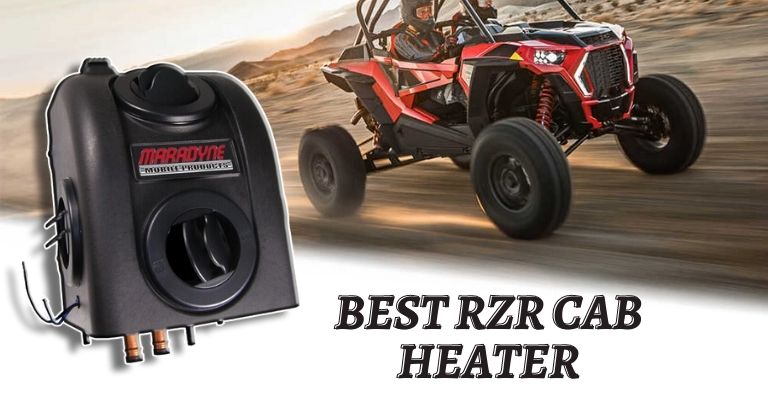 As winters are already here and the temperature will drop down even further with the coming months, now is a good time to invest in car heaters that can help you keep warm this season. Car heaters are such a boon for the people who tend to travel a lot for work or even for leisure in the winter season. These heaters help regulate the temperature in your car and make it easy for you to withstand harsh climate conditions. It also helps to defrost your car windows and make it easy for you to drive in the cold. 
While one can easily find heaters for cars, it becomes slightly challenging for Polaris RZR owners to find heaters that can fit their cars well. It might seem impossible to find a suitable car heater for your Polaris RZR, but you will be delighted to know that some companies manufacture heaters according to RZR models. And to avoid all the hassle of going through several options for finding a suitable heater for your car, we have curated a list of the best RZR cab heater. All the options have a good fit with the RZR models and also keeps your car comfortable and cozy in the cold. 
Best RZR Cab Heater
Check out our top picks for RZR heaters and choose the one that best suits your budget and other preferences.
1. Maradyne H-400012 Santa Fe 12V Floor Mount Heater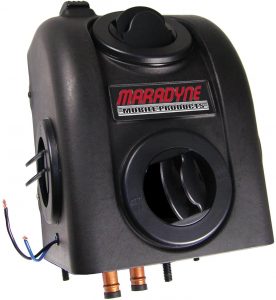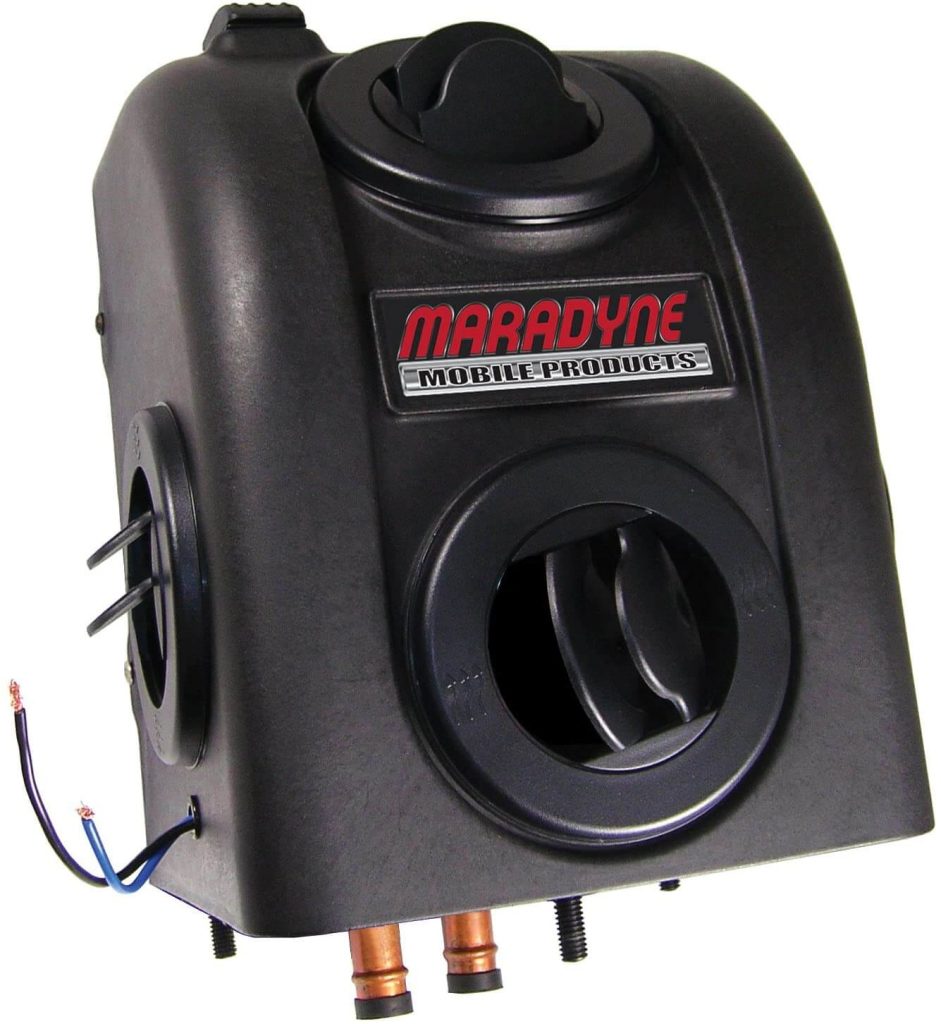 Keep your car comfortable and cozy this winter season by opting for this best selling car heater by Maradyne. This heater is constructed using heavy-duty materials and design to fit in all the cars with ease. Most buyers are happy with its overall performance, and several RZR 800 owners founded this heater to equip their cars with ease. This heater has a capacity of 13,200 BTU per hour with 200 CFM. 
Pros
This Polaris RZR heater is durable due to its motor's extended longevity.

The heater features a built-in two-speed fan control switch that can help you to make adjustments in the settings as per your preference and weather conditions.

It has a compact design, adjustable airflow louvers, and heavy-duty.

The heater comes with all the mounting hardware that is required for its installation.

This cab heater comes with a rigid steel case with a gray finish.

The manufacturers have mentioned all the specifications for this heater to check if it fits your Polaris RZR model.
Cons
Some buyers received damaged or faulty heaters in their parcels.

---
2. Vital All-terrain store 12V Cab Heater for Polaris Ranger RZR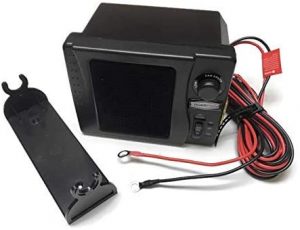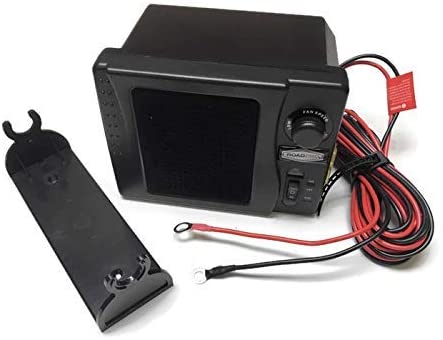 The next option that we came across while searching for the best RZR cab heaters was this one by Vital All-terrain stores. This heater is a 12V cab heater that can fit your Polaris Ranger RZR 500, 570, 900, 1000, and XPS models. Although it is on the pricier side, the heater does the job of keeping you and other passengers warm in the cars when it is too cold outside.
Pros:
One can easily install this heater in their car as it can be mounted anywhere without any hassle.

It uses two 20amp blade fuses for operation and keeps the car warm.

The heater has three positions, and one can switch it from the heat to the fan with its help.

The swivel stand that comes with this heater helps keep the airflow in the direction you have adjusted.
Cons:
The heater is comparatively big for Polaris Range car models, and one can face some sizing issues due to the same.

Some buyers are not happy with the overall performance of this heater.

---
3. MotoAlliance Cab Heater Kit for Polaris Ranger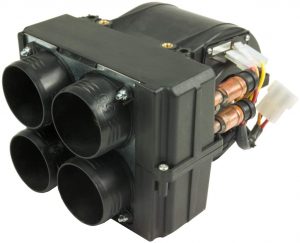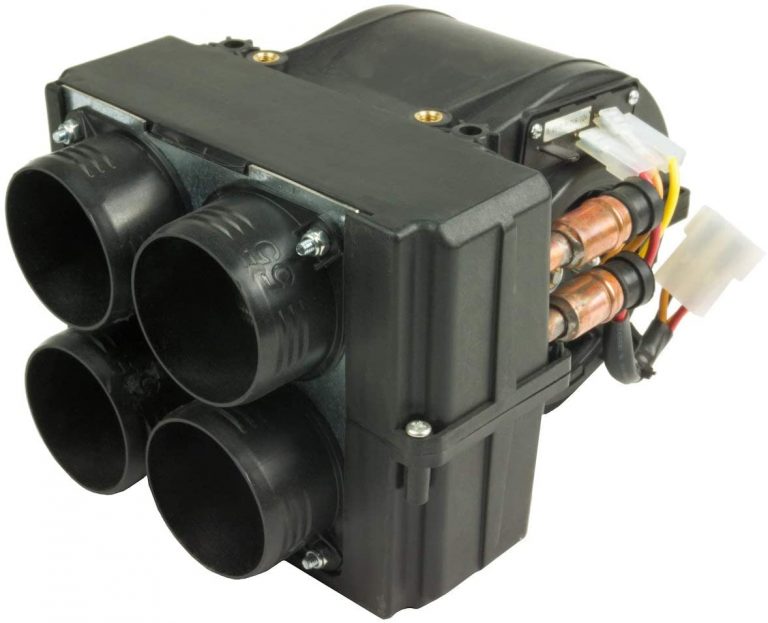 If you are particularly searching for an RZR heater kit that can help you regulate the heat flow in your car, you can opt for this option. It comes with a thermostat bypass, venus, defrost duct hoses, radiator hoses, installation hardware, and wiring harness. As it is a complete kit for your car when one can easily keep up with the chilly winters by opting for this heater. 
The heater can make the windshields stay clear of frost by keeping your cab toasty warm. 
Pros:
This heater is UTV vehicle specific, has a wireless harness, and also comes with mounting brackets for its installation.

The heater kit can fit the following RZR models – 2015-2020 and RZR-4 900. 

The kits are customized to ensure the specific fittings for your vehicle.

As it has four outlet points, the heater maximizes the airflow to the defrost vents and keeps your car warm.

It has a shut-off valve that can stay in place all year-end, so one doesn't need to remove it by the end of the winters. 

The louvers of the heaters are 360 degrees adjustable and fit well without leaving any loose spaces. 

The manufacturer offers a three-year warranty on this heater from the date of purchase. 
Cons:
There were no cons found for this heater. 

---
4. Inferno Cab Heater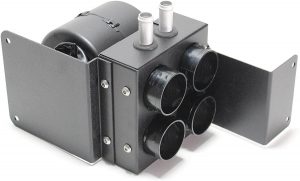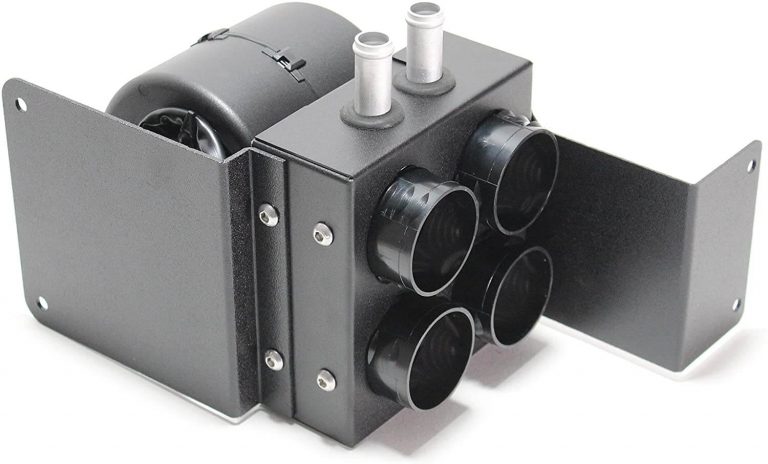 Another heater that you can consider for your RZR cab is this one by Inferno. It has a perfect fit for all new 2019 RZR XP 1000 and 2019+ Turbo models as well. The heater directly fits the machine and has a capacity of 18,000 BTU per hour. The kit comes with a glove box plate that can help you with installing this heater with ease. Once installed, this heater doesn't interfere with the rider's command or visibility. This Inferno heater kit also comes with a heater hose, mounting brackets, hose clamps, defrost, and floor louvers, along with other components that can make your installation process easy. 
Pros:
The heater has a custom multi-speed switch that can fit well into all factory dash holes.

It can fit standard cabs, crew cabs, and ride command models as well. 

The heater is built with SPAL high-performance fans that add to its longevity and performance.

It fits the 2019 Polaris RZR XP 1000 and all Turbo models.

This heater comes with a shut-off valve and a three-year warranty.

The kit helps keep your car warm and is also hidden from sight once the heater is installed. 
Cons:
This heater kit is not suitable for the Polaris models before 2019. 

---
5. Genuine Polaris RZR XP1000 XP4 900 S1000 Heater Kit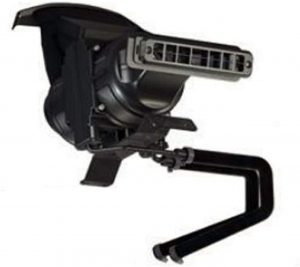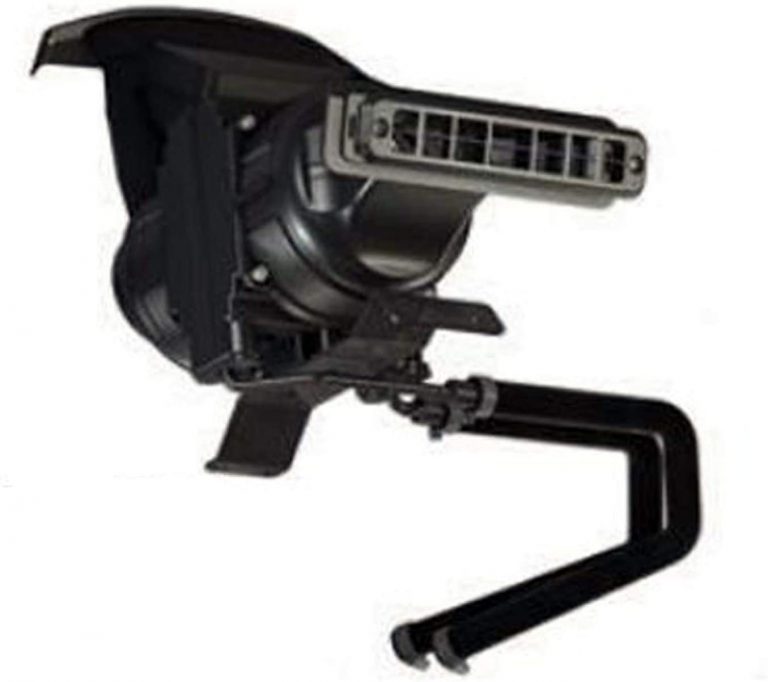 The last option on our list is the original heater kit manufactured by the Polaris itself. The heater is equipped with all the functions to keep you warm and enhance your comfort. The heater is suitable for all the Polaris RZR models from 2014 to 2020. As the kit comes with all tools, instruction manual, and other things that you would need to install, its installation process is relatively easy. It can be done without seeking any professional help or assistance. The only drawback of this product is its price point, but the quality makes up for it. So if you are looking to invest in excellent quality, durable and original heater for your RZR cab, then you can opt for this heater.
Pros:
As this heater has adjustable settings, the riders can control warm airflow as per their liking.

One can easily install this heater under the dash, and it is out of sight once installed.

The heater also utilizes the engine coolant as its heat source to keep you warm and cozy in the winter.

This heater comes with everything you would need to install it properly in your car, so you don't need to visit the hardware shops after buying this heater. 
Cons:
Some buyers found this heater to be quite noisy while it was operating.

---
Concluding Remarks
Polaris RZR cabs are such a great buy, given their performance and speed. However, the only issue a lot of cab owners face is with heating. So instead of ruling out this car, opt for getting a car heater. Most of these heaters mentioned above fit into 12V adapters, which are easy to install and operate. As these heaters are out of sight after its installation, it doesn't hinder the riders.
We have included the heaters of various brands, features, and price points to help you know the options of heaters you have at your disposal. Although the original heater might cost you a fortune, it does the work perfectly. Apart from it, we would recommend getting the first heater from this list as it is budget-friendly, keeps you warm, and has adjustable airflow louvers.