accessories
Best Roller Rockers For SBC – Product Reviews by Experts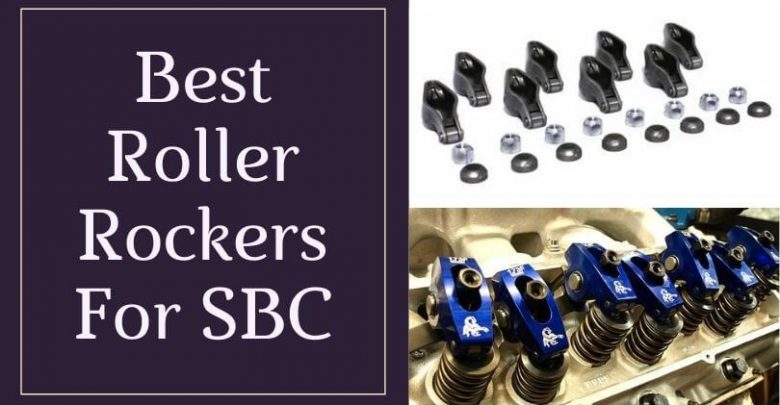 Are you a mechanic? Are you making a performance engine for races? If yes, then you will always want the engines to give the best revolutions – more revolutions per minute increase the airflow and subsequently make more power. RIght? To achieve such results, you require stiffer valve springs, stouter pushrods, and stronger roller rockers.
A roller rocker is a fulcrum-style oscillating lever that, along with the lifters and pushrods, transfers the radial movement of the camshaft into linear motion to open the valve, and the roller rocker also allows the valve-spring to close the valve. In over 40 years, the design of roller rockers hasn't changed much, only the material has improved, and bearing designs are updated.
Thus, a mechanic must keep in mind the importance of roller rockers in an engine and do the shopping. Now the question arises which roller rocker is the best among the different varieties available in the market? So here is the article for all the answers, wherein we have described the best roller rockers for SBC.
Best Roller Rockers For SBC
1. COMP Cams 17001-16 High Energy Aluminum Roller Rocker Set for SBC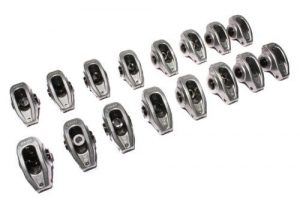 If you are looking for SBC roller rockers for street or moderate race use, then COMP Cams 17001-16 High Energy Die Cast Aluminium roller rockers are the perfect option for you. This roller rocker is made up of aluminum to give a good strength with less overall weight and has a 3/8″ stud diameter and 1.5 ratios. 
It has an aluminum body with a needle bearing fulcrum and roller tip. These roller rockers are a cost-effective, stiffer, and durable option that provides an added valve lift while bearing the rigors of a performance application. Needle bearing fulcrum and roller tip reduces the friction and lowers the oil temperatures for improving horsepower and response.

---
2. Assault Racing Polylock Aluminum Roller Rocker for Small Block Chevy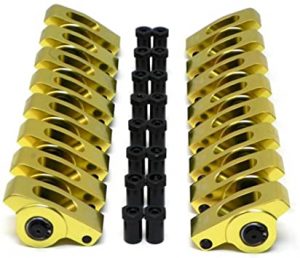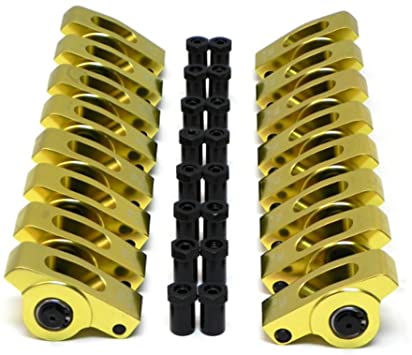 These Maximum Race series aluminum SBC roller rockers are made from high-strength 6061- T6 aluminum extrusions and available in the set of 16. Each piece of roller rocker is precision CNC machined and finished by hand to ensure the best product to be offered. 
Assault Racing rockers are machined specially to permit larger springs and retainers with full-cage needle bearings to reduce friction and add durability. All the rockers come with poly locks at no extra cost. The needle bearing and heat-treated Cr40 roller tips help reduce friction and operating temperature to give a long-lasting performance. 

---
3. COMP Cams 1412-16 Magnum Roller Rocker Arm Set for Chevrolet SBC


Are you looking for a roller rocker for streetcar use? Then Magnum roller Rocker for SBC is the ultimate choice. It is designed in the USA, with a 3/8 inch stud diameter and 1.52 ratio. It is constructed from a superior material – 8620 chrome-moly steel that does not flex and gives maximum lift. 
The roller tip decreases the friction, while the ratio accuracy gives a more effective valve lift. For performance applications of less than 350 pounds, this roller rocker gives around 15 to 30 more horsepower. These rockers can work in harsh environments without any wearing issues. These rockers are C.A.R.B exempted under D-279-4.

---
4. Elgin SSR-1840RS Stainless Steel Roller Rocker Arm (Set of 16)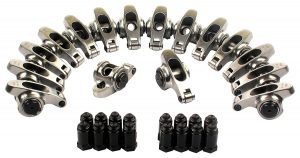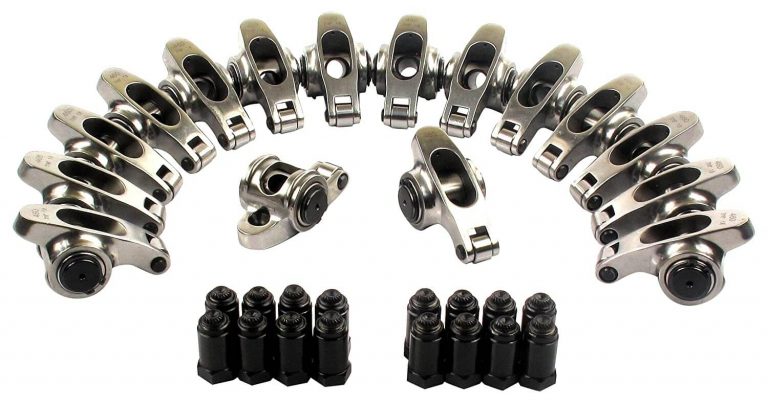 Elgin SSR 1840 roller rocker is constructed using high-strength stainless steel. It has a 3/8inch stud diameter and 1.6:1 ratio accuracy. These rockers have extra-large full needle-bearing trunnions to increase horsepower, superior strength, increase durability, and eliminate deflection at high speed. 
The large roller tips decrease friction and provide a smooth path over the valve tip and reduce wear on the valve to the rocker contact area. It comes with poly locks and a set of 16 roller rockers. To operate at peak performance, the trunnion is upgraded and has a clip on the outer side to keep all the needle bearings in place. It can withstand the spring pressure of up to 700lbs.

---
5. Proform 66906C Stamped Rocker Roller Arm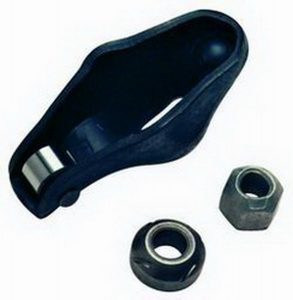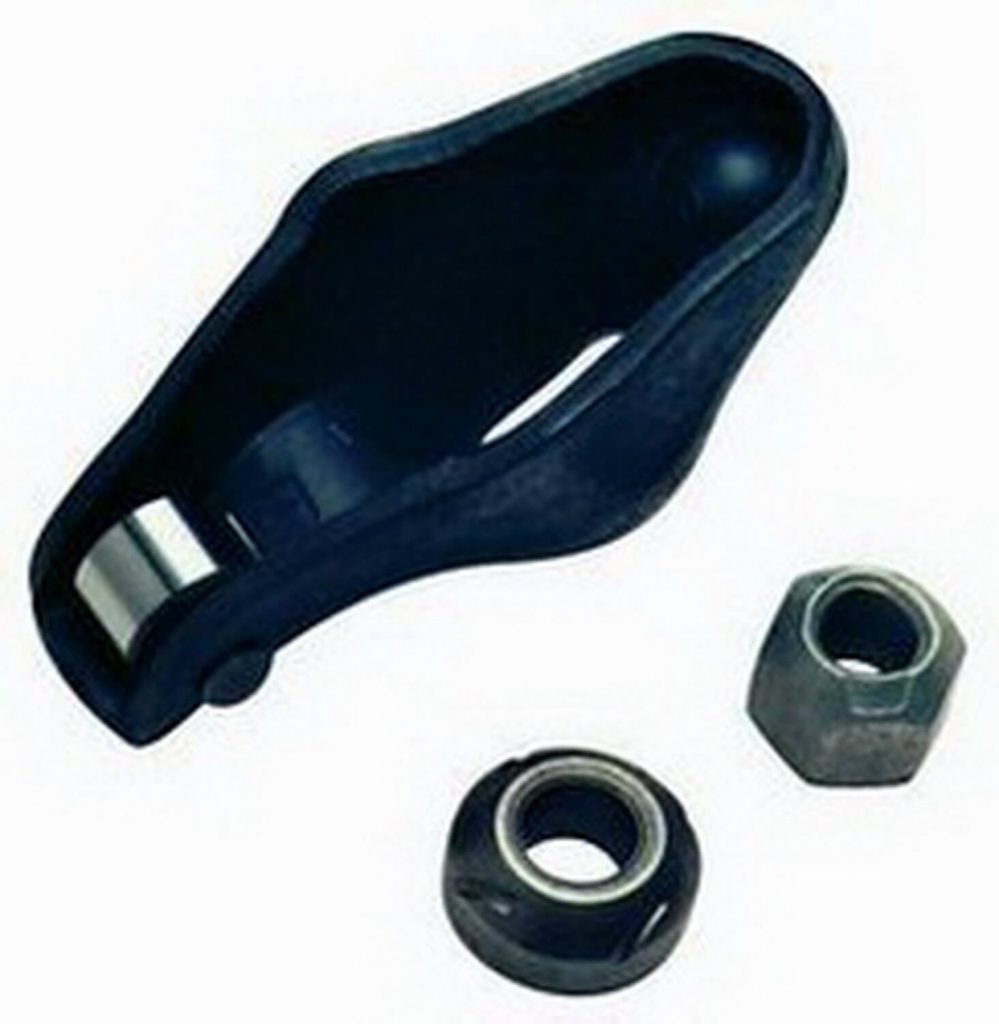 If you are looking for a super affordable option, then the Proform 66906C rocker roller is the best. It is made up of high-quality stamped steel for strength and durability. It has a 3/8 inch stud diameter and 1.5 ratios that fit SBC engines. The roller tip helps in reducing internal valve train friction and valve stem wear. The extra-long slot purges rocker to stud interference while using high lift cams. The rocker comes in the set of 16 along with anti-gall grooved balls and nuts.

---
Conclusion
Now that you have gone through the article, you should be aware that the rocker rollers for SBC are available in a variety of materials such as aluminum, steel, etc., designs, and price. The roller rockers are used for increasing the power of your engine. To increase the power, you should either increase the rocker arm ratio or make the rocker arm stiffer or decrease the moment of inertia by lightning the rocker arm's weight.
We have shortlisted the above products based on our knowledge and research. However, many people ask us to recommend the best roller rocker. It is scary to choose any one product, but if we have to, then we would like to recommend COMP Cams 17001-16 High Energy Aluminum Roller Rocker Set for SBC. We hope that this buying guide will help you in selecting the best product for your engine. So go ahead and construct a high-performance engine.