accessories
Best Single Speed Chain Tensioner – Buying Guide for Chain Tensioner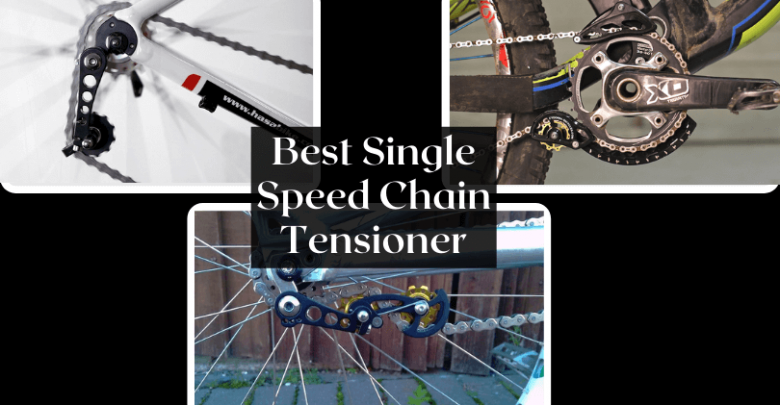 Excessive chain sagging causes vibration and noise in the cycle. Sagging also prevents the chain from accurately engaging the sprocket and stops operating the bicycle smoothly. Now the next question that arises in your mind is how to select a better chain tensioner? Don't worry. The following article will guide you in opting for the best single speed chain tensioner for your bicycle. Before we start looking at the options for chain tensioners, let us first understand the purpose a chain tensioner serves.
Purpose of Chain Tensioner
A chain tensioner reduces the chain slack and conveys drive torque uniformly. It reduces noise and absorbs vibration and improves resistance towards sprocket, pulley, and chain wear, and increases the life of drive components. In drives, to create a friction level that causes chains to grip the pulleys and pulleys to turn, chains are installed with enough tension.
The chain tensioner attaches directly to the derailleur hanger to offer a simple, effective, and adjustable way to tension the single-speed machine. Thus, the fastest and most efficient way to convert a bicycle with vertical dropouts into a single-speed system is to use a chain tensioner.
Now, if you ask, which is the best chain tensioner? Then it is difficult for us to select one as there are ample options available in the market. Hence to make your things easier, we have shortlisted a few chain tensioners below to suit your requirements.
Best Single Speed Chain Tensioner
1. CyclingDeal Bike Single Speed Aluminum Chain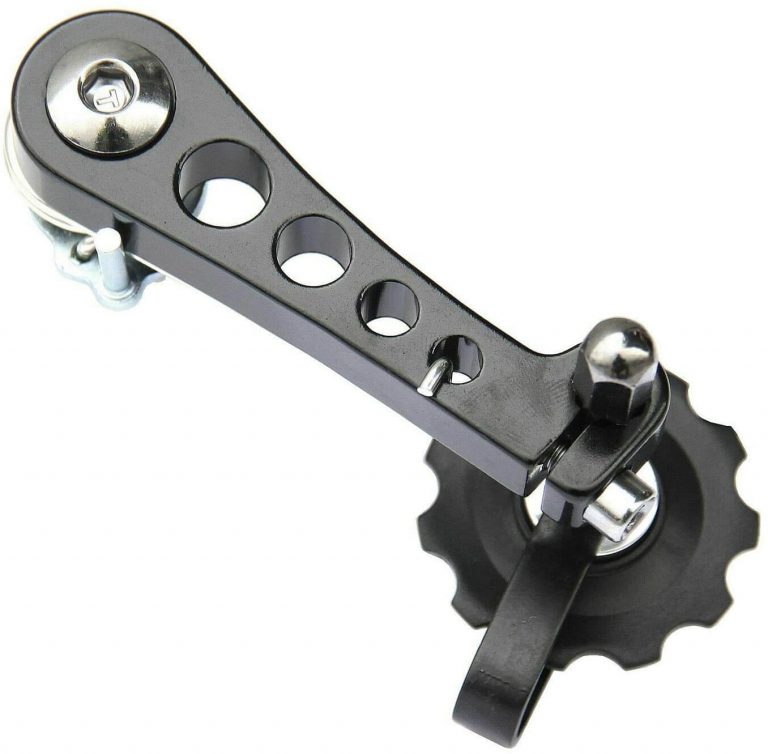 Are you looking for a chain tensioner that you can mount on your geared bikes to convert it into a single-speed system? Then Cycling Deal Bike single speed tensioner is the best option for you. It allows a single speed set up to run on geared bikes without doing much and expensive modifications to the bike. The chain tensioner can directly be mounted on the derailleur hanger of your bike to provide an efficient and adjustable way to tension your single speed bike.

---
2. Coherny Single Speed Bike Chain Tensioner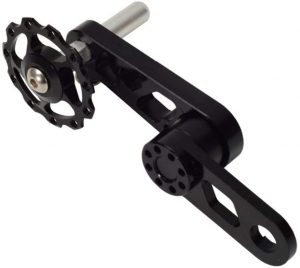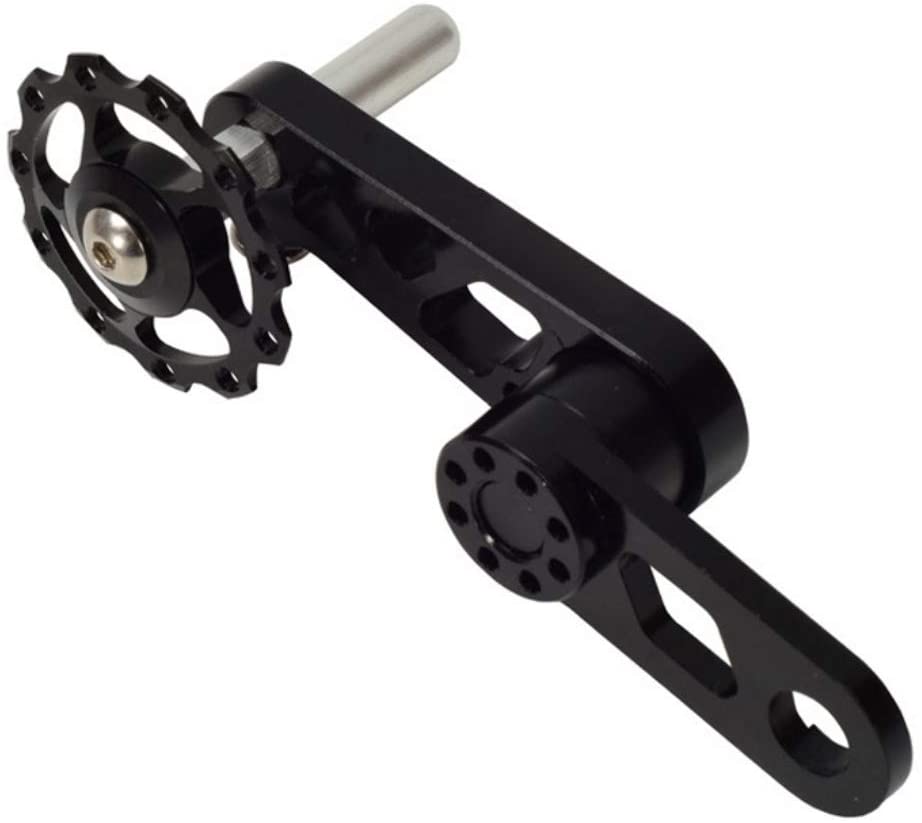 If you are searching for a chain tensioner suitable for mountain biking, then Coherny single speed bike chain tensioner Is the best option. This light-weight single-speed converter chain tensioner is appropriate for bicycles used for mountain biking or racing. Made from high-quality aluminum alloy, it provides excellent durability. Also, a floating pulley and spring adjustment in it provide the perfect tension to the bicycle.

---
 3. State Bicycle Fixed Gear/Fixie Bike Chain Tensioners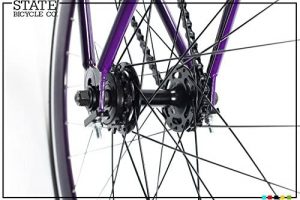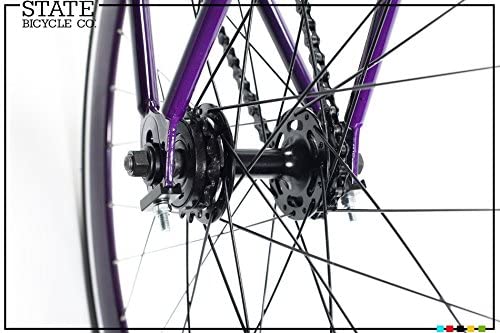 Is your bicycle having frequent skid-stop riding issues? In such a case, state bicycle fixed gear/fixie bike chain tensioners are one of the options. These chain tensioners fit 3/8 axles and are a standard fit for a single-speed system. They are also suitable for bicycles facing horizontal dropouts and allow them to quickly adjust the chain tension.

---
 4. M-Wave Aluminum Chain Tensioner for Single Speed Sprockets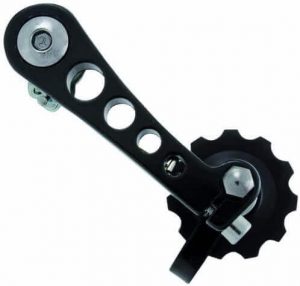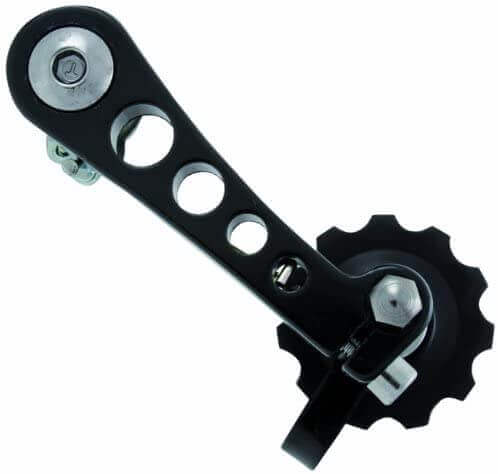 If you are looking for a chain tensioner for vertical dropout problems in your bicycle, then an M-wave Aluminium Chain tensioner is another best option for you. It works excellent for single speed conversions on bikes facing vertical dropouts. The M-wave Alloy chain tensioner holds your chain tight and protects the frame from any damage. Also, the tensioner can be adjusted to go along with the chain line and angle.

---
5. SHIMANO Alfine Chain Tensioners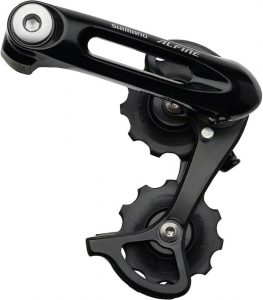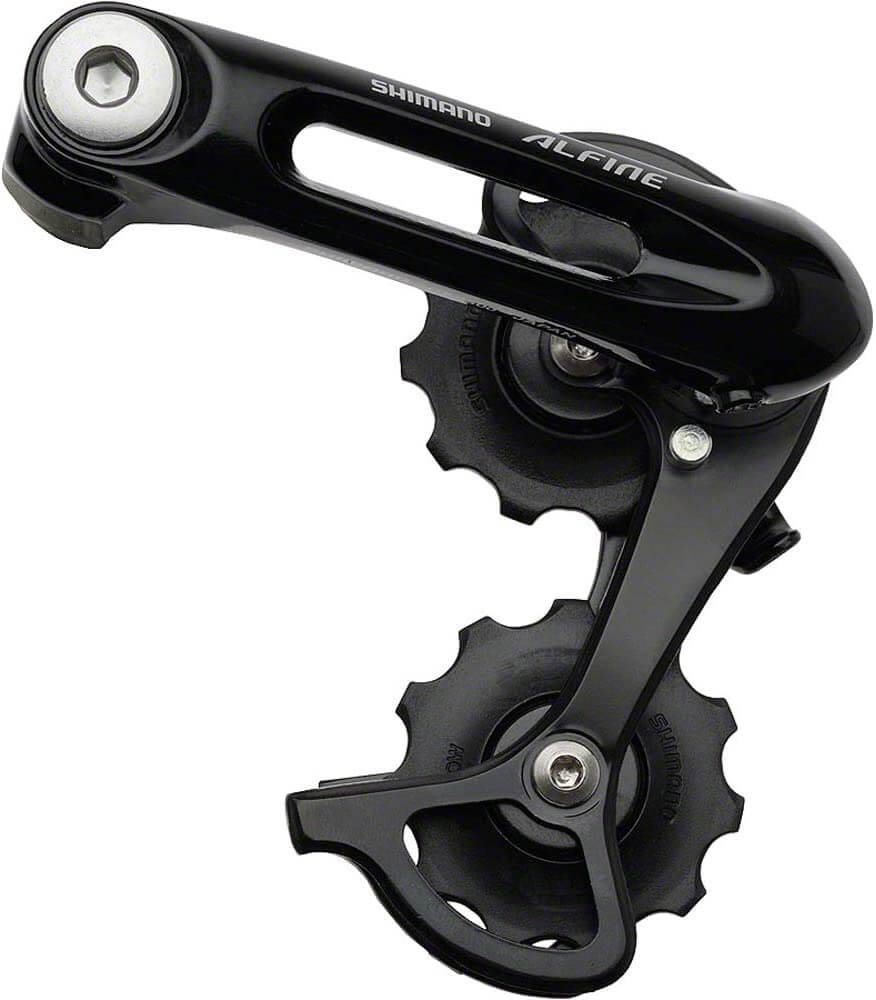 Are you looking for a reliable chain tensioner for vertical dropouts in single-speed bicycles? Then you might like Shimano Alfine chain tensioners. The Shimano Alfine chain tensioner CT-S500 has double rollers or a pulley structure meant for installing the internally geared hubs on frames with vertical dropouts. It comes at a reasonable price with great tension and easy setup. It is also used for sprockets up to 20 teeth, and the difference between the chainrings must not exceed 16 teeth.

---
Final Words
Now that you have read the article so far, you should be aware that a chain tensioner is used to convert your multi-speed bike to a single-speed. It is useful for bicycles facing vertical and horizontal dropouts. The floating pulleys and spring adjustments within chain tensioners must be able to provide an excellent chain tension.
All the above products that are shortlisted are the best as per our knowledge and research. However, many people do ask us to recommend the best one. We cannot choose one, but if we have to recommend only one, we would love to recommend the M-Wave Aluminum Chain Tensioner for Single Speed Sprockets. 
We hope that this article will help you in selecting the best product for your usage. What are you waiting for? Go, buy, and enjoy riding your bicycle. What are you waiting for? Go, buy, and enjoy riding your bicycle.