accessories
Best Cyclocross Cantilever Brakes – Top Rated Cycle Brakes of 2019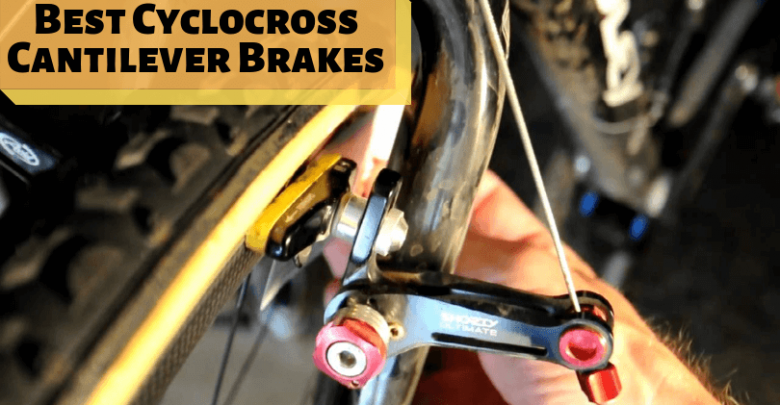 Cantilever brakes are among the best for cyclocross bikes because they provide excellent clearance. They are lightweight, simple, and packed with the promise of performance. Some people are moving away from these to choose disk brakes, but we still stand by them. They give the rider a set of benefits that are not just relevant even today but also very convenient. 
If you are getting ready for the cross season or if you just want to upgrade the way you ride your bike, we highly recommend buying cantilever brakes. The only thing to remember is to choose the right ones, and this is where things can get tricky. Open Amazon, and you may just be blown by the sheer number of options there are. Instead of getting confused and going into a frenzy, just go through our list of the best cyclocross cantilever brakes. We are here to make your life easy! 
Best Cyclocross Cantilever Brakes
1. Avid Shortly Ultimate Front Cantilever Brake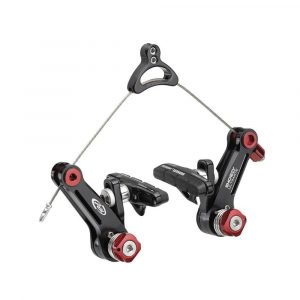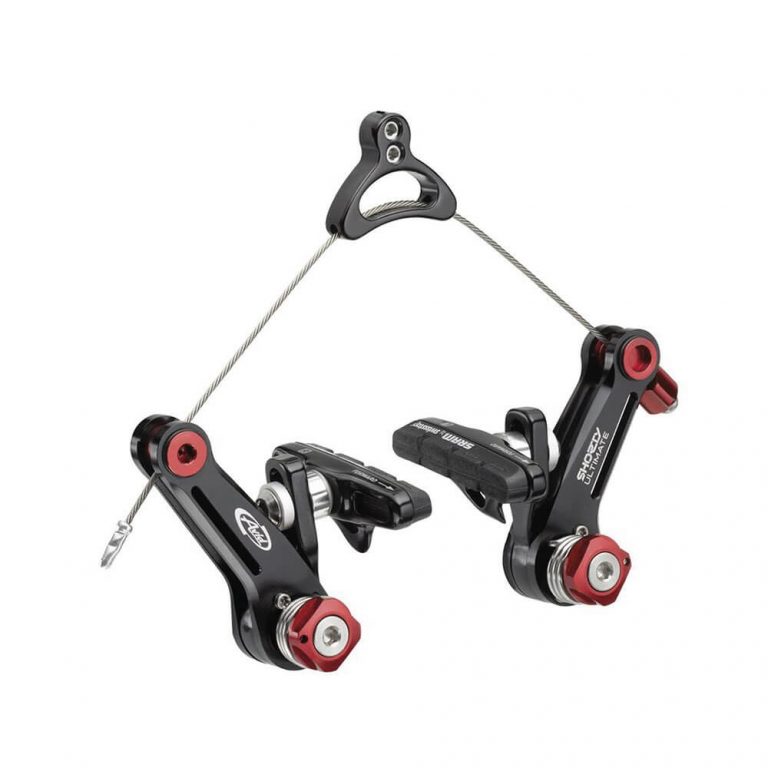 Not one rider that we have spoken to has anything negative to say about Avid Shortly Ultimate brakes. And, when we tested them ourselves, we realized they were really worth being bestsellers. That's how they made it to the top of our list! Read on to explore the features:
They are aluminum brakes with post mounting.

They are lightweight and adjustable.

The brakes require standard road brake pads. So, if you need to replace them, you can find them very easily.

You can adjust their width to cover up any differences in stud placement.

You can either buy the front brakes or the set that includes rear brakes as well. 

One thing to remember is that they don't come with levers. They are just a set of cantilever brakes.

---
2. Tektro CR720 Cyclocross Cantilever Brake Set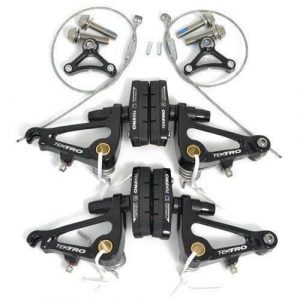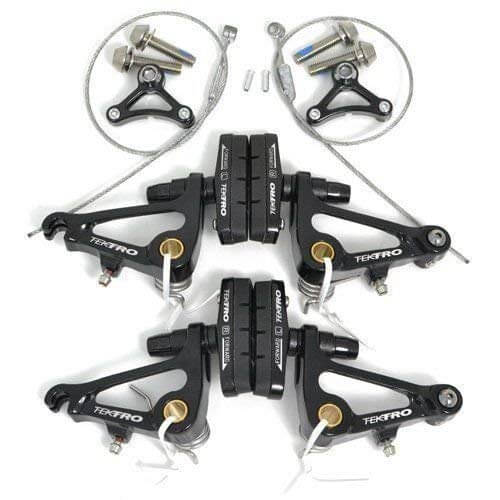 If you are looking for a reliable set of front and rear cantilever brakes, we are positive that Tektro will not disappoint. The set is fairly priced and comes with a number of features that we shall now go through:
This is a pair of brakes – one for the front and one for the rear.

The brakes are made with forged aluminum. 

They have a low-profile design.

They come with an adjusting barrel attached to dual micro tension adjusters. This makes them pretty flexible.

They also have adjustable cartridge pads.

---
3. Tektro Oryx Front or Rear Black with Standard Pad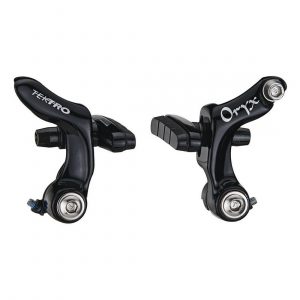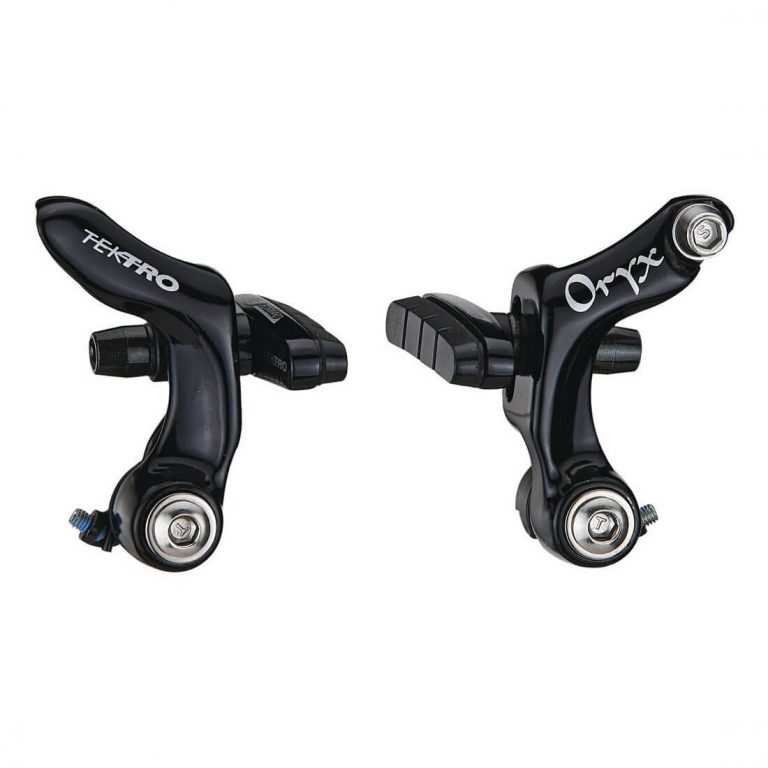 If you are on a tight budget and are looking for good brakes at a lower price, this set (also from Tektro) will be a great choice. The brakes are Amazon's Choice because of their performance and reliability. Here's more about them:
They have forged aluminum arms.

They have micro-adjust linear springs.

The standard cartridge pads are included and easily replaceable as well.

They are simple brakes that fit a tight budget and do the promised job well.

The brakes work well even in adverse conditions such as when the rims and pads are wet.

They are easy not just to install but also to adjust.

---
4. SHIMANO Altus Cantilever Bicycle Brake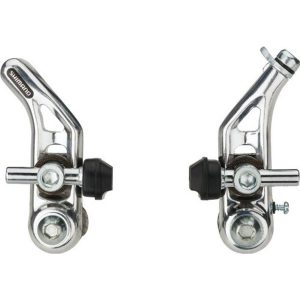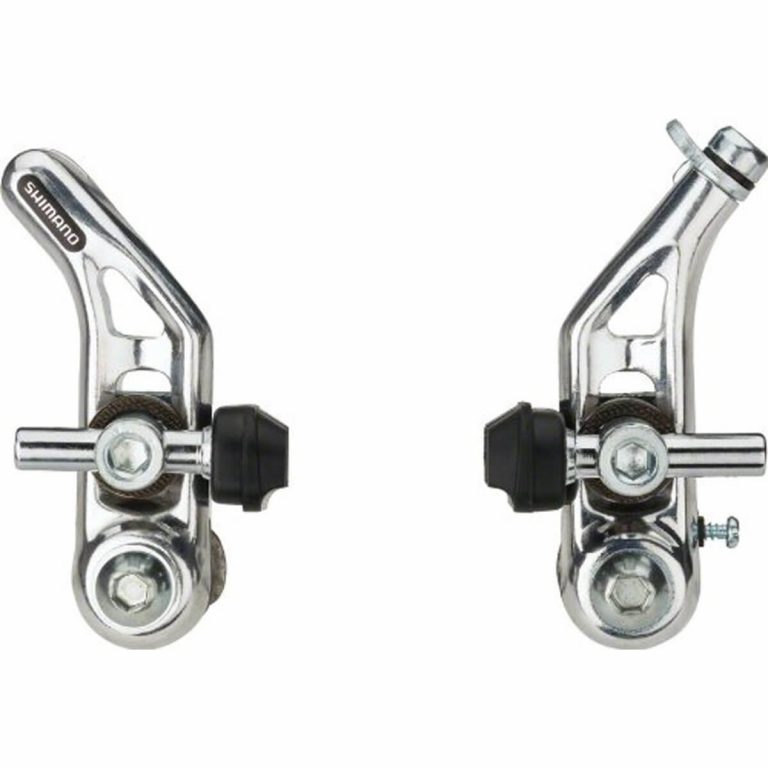 SHIMANO is quite a popular brand when it comes to cantilever brakes. Many users love the way the brakes work, and that's why it should come as no surprise that we are recommending it too! Here are some of its highlights:
You can choose to buy front brakes, rear brakes, or both.

They have been designed for maximum performance and safety at the same time.

The package includes basic OEM pads that work well for quite some time. You can always replace them later because they are available at every mechanic shop.

The brakes are affordable, making them highly preferable, especially if you are on a budget.

The only thing here is that you should be careful with the installation. Take your time and do it right. Otherwise, the brakes will squeal and ruin your entire bike riding experience.

---
5. Ventura Alloy Cantilever Brakes Set – Front and Rear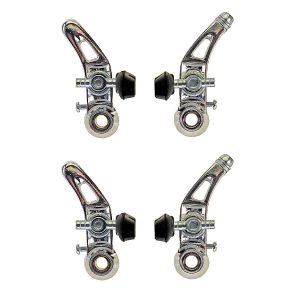 With alloy construction and great performance, the Ventura Alloy Cantilever Brakes Set is a great choice. Let's quickly take a look at its features so that you know whether this is indeed the right set for you:
The set comes with a link wire.

It has adjustable bushings and bolts.

The set includes front and rear brakes.

It is a basic set that does what it advertises. It is definitely not among the best that the market has to offer, but we think it is good enough for its price tag.

You can swap the springs on either side based on your bike's requirement. The brakes will still work well.

You may need to work a little bit to install the brakes correctly. This is a downside that quite a few users have spoken about. 

---
Now that you know which cyclocross cantilever brakes are impressing users in 2019, you can make a choice quite easily. In our list, you will note that we have included high-end as well as affordable options so that you get the best based on your budget. 
Don't forget to let us know what you purchased! We would love to include first-hand experiences in our articles.