maintenance
How to Shorten a Bike Chain Without a Chain Tool – Step by Step Guide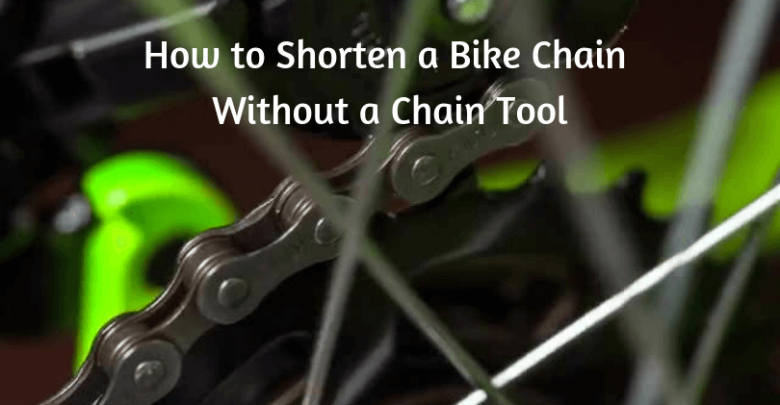 Cycling is one of the coolest and most enjoyable exercises that can provide a healthy body and good physique. Many people adapt to different types of workouts and games to stay active. Some of them use cycle as their daily transport going to the office or grocery shopping. But as you know, the most common problem with bicycles is the loosen bike chain. It is even more irritating when you have to go for some important work, you are already late, and you don't have a chain tool! Undoubtedly, it is difficult to tighten up the chain, especially when you have to fix it without a chain tool. But why to worry when I am here. In this article, you will get some useful information about different and effective ways to remove or shorten bike chains without any tool. You can do it anywhere, without any problem. So, let's start the process step by step.
How to Shorten a Bike Chain Without a Chain Tool
There are three main parts for changing a bike chain when you don't have any chain tools with you. They are as under:
Remove the chain 

Shorten the chain 

Reassemble the chain​
Step by Step Guide
Removing 
Step 1 :- Determine whether the bike chain needs replacement or not!
It is essential to count out the chain's pins. The distance between pins should not be more than 12 inches. If the length is more than 30 cm or 12 inches, you should change it as soon as possible.
Step 2 :- Mount the bike on a stand.
If you don't have a cycle stand to mount the bike, you can also put your bicycle upside down against some sharp object.
Step 3 :- Clean the chain.
It is very crucial that firstly, you clean the dust and debris from the chain. For cleaning purpose, you should use an eco-friendly and good quality chain cleaner that can dissolve grease or oil. You can easily find the primary link after the cleaning process.
Step 4 :- Locate the master link.
If you don't know what the master link is, try to find a link that is slightly darker or lighter than the other links. It is your master link. It also includes some other projected pins into the outer plate.
Step 5 :- Rotate the pedals.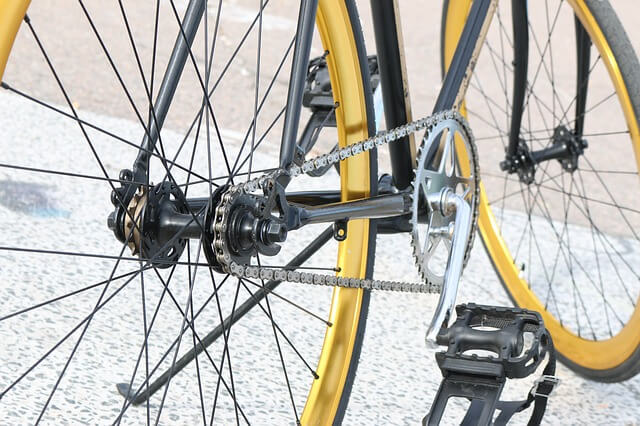 Now you should rotate the pedals till you can find your master link between the back and front gears. This step allows you to access it quickly. Okay, if your chain does not have any master link, you have to break the chain and shorten it in size. You can pick any random link and split it with a chain tool. But as you don't have it, you can use any other sharp instrument to finish this step.
Step 6 :- Open the masker link and slide it off.
Here, you have to make sure that you don't lose the master link. So, keep it aside safely. If lost, then also you don't need to worry much as you can find as many master links you want from the market. Also, there is an option of the disposable master link that can be removed just by bending.
Shortening
Step 7 :- Decide the numbers of links you need to cut off.
As you are new to this activity, you should take off just a few links and not too many as taking links off is an easier process than adding them back. Sometimes you can't even fix it and may have to take professional help that takes too much time, energy, and money.
Step 8 :- Clamp the next link.
Look out for the last chain where it is not attached to the master link. If your chain does not have any master chain, then you can use any link. Here, it is vital to hold it in the same place with the help of a vise.
Step 9 :- Push the pin.
As you do not have the chain tool, you should use a hammer, pliers, and thin nail to push the pin. Put the chain over the socket and hit the nail with a hammer. Pass the bolt through the open holes.
Step 10 :- Repeat and remove all additional links for shortening the chain.
As you have successfully removed one pin, repeat the entire process for the other pins. Simply put it on the socket and hit the nail with a hammer. Here, you should remember one thing that more than two links should not be disassembled at the same time. If you still think that your bike chain is too long, remove few other links. 
Reassembling
Step 11 :- Place the master link on both sides of the chain.
You will need a screwdriver to complete this step. Push the links. You will hear a ticking sound once it is done.
Step 12 :- Reconnect the chain.
Place the two links back together by a screwdriver and reconnect the chain. Stay steady.
Step 13 :- Loosen the chain.
Sometimes, the links become too tight after reconnecting it. Check the chain. If it is too tight, loosen it a bit to make it more comfortable.
Step 14 :- Apply a high-quality lubricant.
Never take this step taken for granted. Some people don't apply lubricant to the chain. Actually, it ruins it. A high-quality lubricant increases its lifespan and flexibility. It also helps to improve shifting performance of the cycle.
Step 15 :- Try your bicycle and check the chain.
Tips, Tricks, and Warnings
You should always have a chain tool with you if you ride your bicycle frequently.

Using a hammer to pop the pin out may give adverse effect and push the pin.

Keep checking your bike's chain in every few months.

You should do regular oiling. Oiling your chain increases its lifespan.

Go to the bike shop for advice. They will help you and recommend resources.

Don't push the pin all the way out.

Join a community bike group.